Its here at last…
English whisky is fast becoming a thing, i say becoming because there are still only a few household names releasing whisky but within the last week (depending when you are reading this ) a new actual whisky has hit the market.
White peak distillery is a name known to many people who like to keep an eye on things within the whisky industry but it might be a new name to a vast majority out there.. The whisky has being slowly maturing away whilst still being showcased to a few, the few who have raved about how well this spirit was maturing and those who were getting excited because we knew just how much potential this whisky had!!
White Peak distillery is the dream of Max Vaughan, the founder of the White Peak Distillery. He had a dream and went for it, that dream is now a reality and after years of planning, building and most probably plenty of heartache and countless sleepless nights he and his team finally have some spirit maturing, in fact he now has WHISKY… That sends a chill down the spine, and knowing Max he will now have a very broad smile knowing he can at last say he has whisky.. I know he will be very proud of this fact and so he should be, making whisky your life is no small thing and on the occasions i have spoken with Max i have seen and heard the hardships both on his face and in his voice..
But now is the time to say.. Damn Max, you've done it.. Congratulations..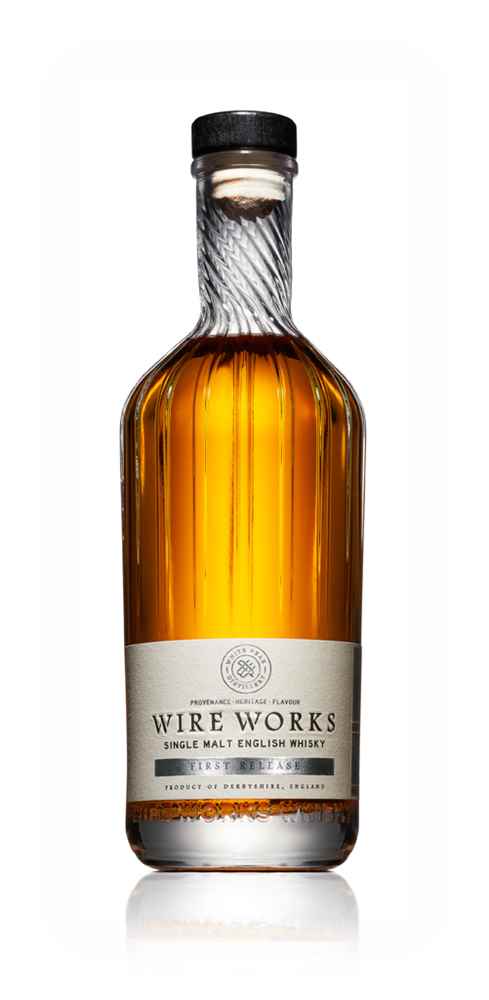 Distillery.. White Peak
Region.. England
Age.. Nas
Abv.. 50.3%
Cask.. Ex Bourbon – STR casks
Nose.. There is an abundance of aromas hitting all at once but the dominant scents seems to be a mixture of dried fruits and vanilla. Add some orange chocolate fudge, brandy snaps, a freshly brewed cup of coffee with a ginger biscuit sitting aside and a gentle whiff of smoke, some manuka honey and a rather large slice of Victoria sponge cake and you have what is a very inviting glass of whisky.
Palate.. There is a gentle smokiness that wraps around the sweet side of this whisky and those fruits are still very evident. Dark chocolate mingles with the freshly ground coffee beans before those spices start to muscle in.
Finish… Ill let you know when it does..
Thoughts.. As an Ambassador for an English whisky company this release only makes me prouder to be a part of what is a growing industry, the hard work that goes into something like this is beyond words and any whisky produced outside of the big 4 countries has an up hill battle to be recognised.
I know that this single malt whisky has been long awaited and i am so happy for Max that his dream is coming through and that all his hard efforts are starting to be rewarded.
Take note.. English whisky is a thing and it will only go from strength to strength when you have quality products like this being released!!!!
Congratulations to Max and his whole team for this bloody good whisky.