Rebel 100 is a product said to be a more intense version of the rebel yell Bourbon, offered up at a slightly higher abv (50% or 100 proof ) which will hopefully give us a far deeper profile. This Bourbon is once again most probably a sourced product.
This Bourbon carries a mashbill of Corn. Wheat and Barley.
Rebel Yell Bourbon started back in 1849 when it was founded by William Larue Weller. William Weller was rumoured to be one of the first to replace the rye in the mashbill with wheat in order to offer more sweetness over the spiciness of Rye.
Originally known under the name of W.L. Weller & Sons the comapay changed the name to Stitzel-Weller when merged with the Stitzel distillery company which had been founded somewhere around 1872.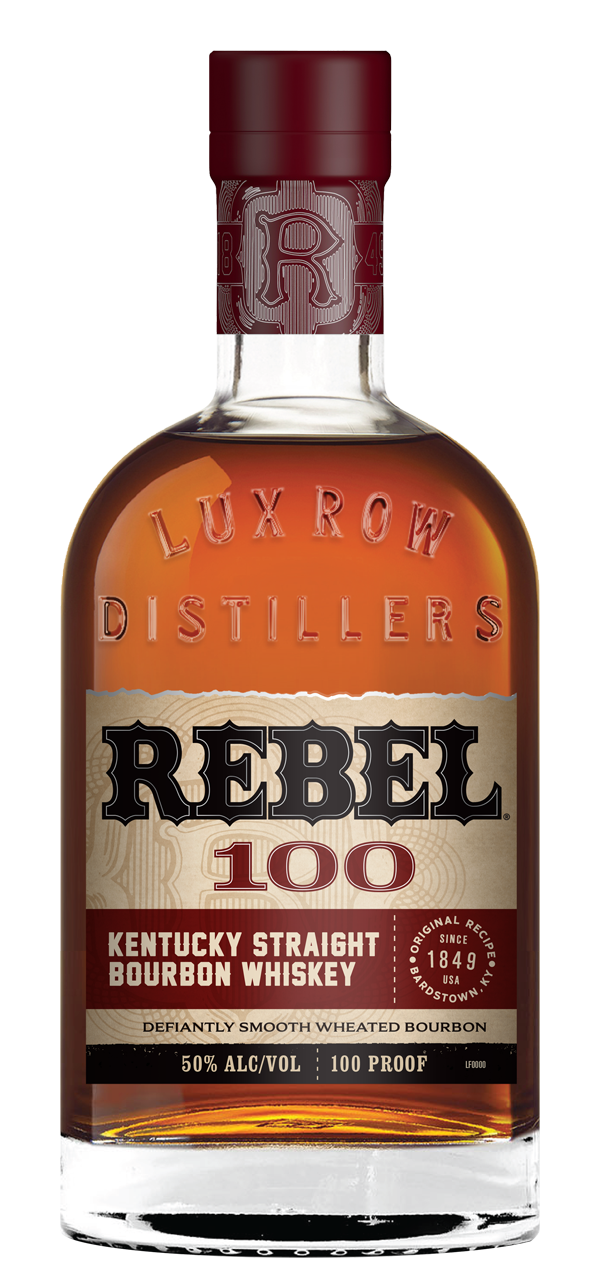 Distillery.. Lux Row (sourced )
Region.. Kentucky
Abv.. 50%
Cask.. American Virgin Oak
Nose.. Slightly charred corn on the cob smothered in butter is the first impression closely followed by a vanilla richness, butterscotch, coffee and hints of Chocolate lurk in the background. Honey notes merge with a dry grass note before some charr effect becomes evident.
Palate.. Spices dominate the initial thought process with a creaminess taking over. Eventually a nice honey note brings with it some pop corn, chocolate covered raisins, coffee and oak tannin notes.
Finish.. Spices and oak
Thoughts.. There is a more rugged spiciness that dominates this Bourbon and with it comes a more rounded feel. It certainly feels more bold than its little brother and with that added spice kick that comes from the extra Abv this is certainly the one i would reach for.
That said it still does feel thin in parts and although that wheat brings a different dimension to the Rye this still lacks something.. What is interesting though, is this still offers plenty of spices that id normally associate with a Bourbon carrying Rye..
Again with something like this the price point has to help sway the thought process.. From what i have seen this is priced very reasonably, it certainly does not pretend to be high end like so many other products out there..
Certainly worth a try.
Sample provided by Steve Rush from the Whisky Wire in conjunction with Lux row Distillers..